About Us
---
Family-owned and family-focused, our dedicated team offers expert care you can trust.
Since 1976, Falmouth Pediatric Dentistry has been a full-service practice caring for children of all ages. We believe that each of us can have a lifetime of healthy oral hygiene—if we start with proper dental habits as children.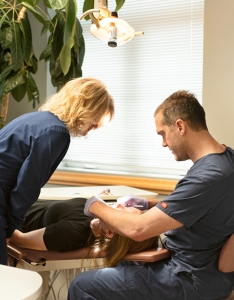 ​We take the time to educate each of our patients on the benefits of proper brushing and flossing techniques. Investing in a solid foundation can help your children avoid costly interventions in the future.
Above all, we are friendly and compassionate professionals. We are specially trained and devoted to helping young children feel good about seeing the dentist and taking care of their teeth. We strive to provide the highest level of dental care through a combination of love, gentleness, efficiency, prevention and mutual respect among child, parent and professional.